Postnatal Massage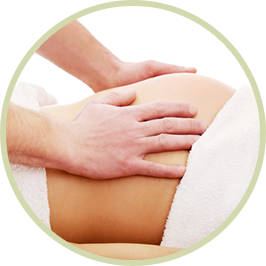 Post natal massage is designed for women who just gave birth. Having full-body massage after giving birth is necessary to help in fast recovery and gaining back the strength and most importantly, to get back in shapes. Our professional and experienced therapist can go to your home to provide the service.
Benefits of Post Natal Massage
• Improves circulation throughout the body
• Reduce the post-partum swelling that many women experience
• Proper stretching of tight, sore muscles, easing muscular tension
• Reduce the appearance of stretch marks due to pregnancy
• Pushes up the uterus and help uterus to shrink to original size
(For normal delivery only)
• Hasten the reduction of fluid retention, wind and spasm
Our promotion packages are as follow:
$720 for 6 sessions
$990 for 9 sessions
$1200 for 12 sessions
Each session lasts 1 hour, everyweek 3 sessions.
Call us now to book : 63520955 or 91738162