Rayhaan Lim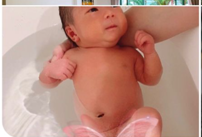 Me and my wife have been staying here for 3 weeks, we will be here for another week ,i would like to says it is more like staycation rather than confinement, environment here is tranquil and peaceful, food served is delicious and delicate, I heard that the chef was the ex head chef of Mount Elizabeth Novena Hospital, Nanny assigned to our room is a Malaysian, very caring and helpful.
Sophia has been very responsive, she would attend to my wife's request very promptly.
Thank you all again new life team.